According to the CDC, school connectedness is the belief held by students that adults and peers in the school care about their learning, as well as about them as individuals. Students are more likely to engage in healthy behaviors and succeed academically when they feel connected to school.
School connectedness and belonging are essential in protecting students from suicide or suicidal behavior. Everyday educators can prevent suicide by connecting with students and fostering a positive learning environment.
This video highlights the power of connections to prevent suicide and to promote overall mental health in youth.
VIDEO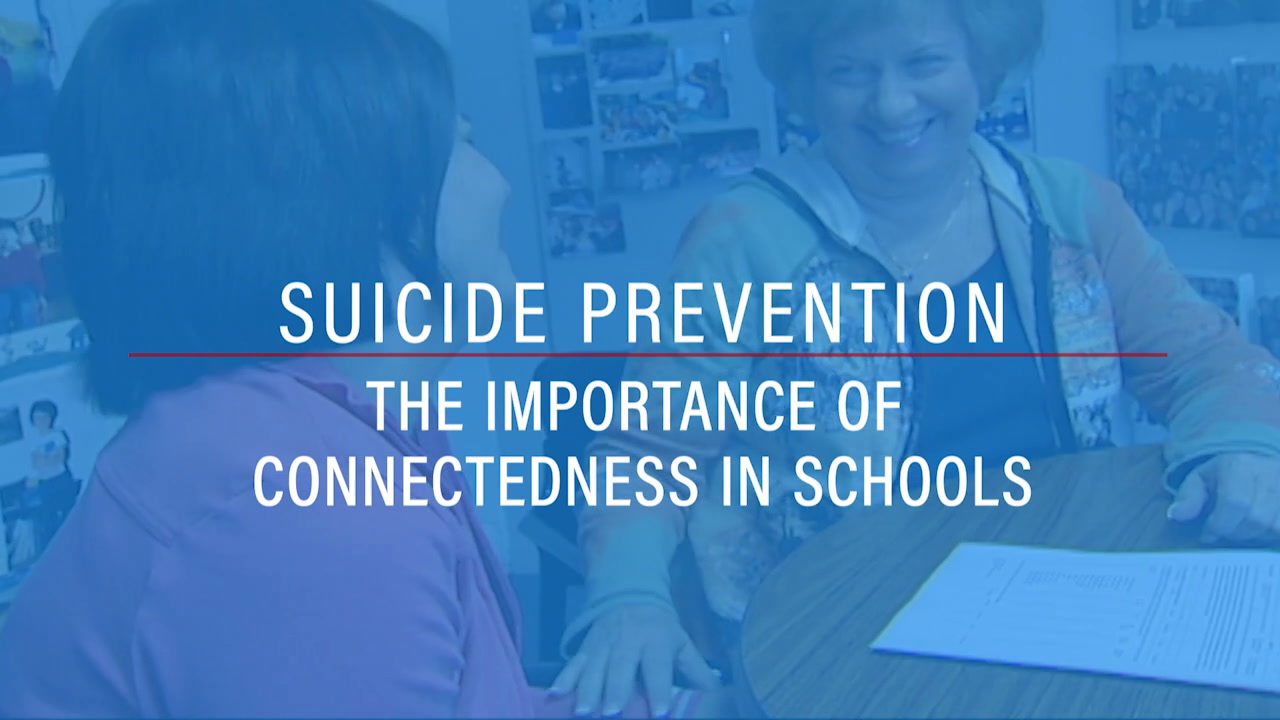 RESOURCE IDEAS